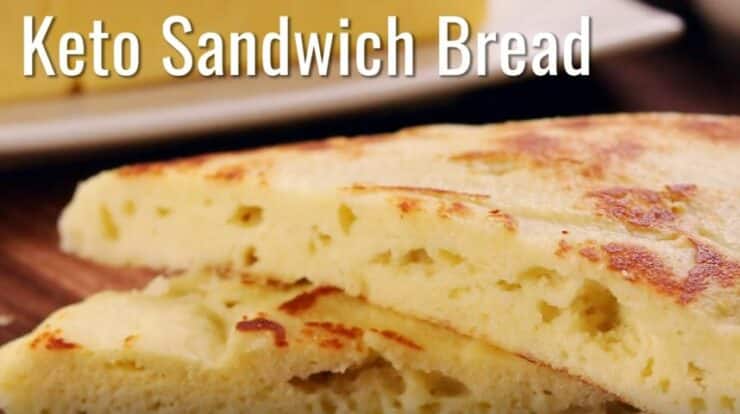 Bread is a staple in many diets, but it can be hard to find a good keto bread recipe. This sandwich bread recipe is easy to make and perfect for sandwiches or toast. It's also gluten-free and grain-free, so it's ideal for people on a keto diet. Give this recipe a try today!
Bread and the Keto Diet
Bread, for years and years, was one of the staple foods in most diets. It is filling, it is versatile, and it is downright delicious. However, bread has also long been considered a no-no on many different types of special diets – including the keto diet. But what if we told you that bread doesn't have to be off limits on the keto diet? This recipe for keto sandwich bread may just fill you carb cravings!
Homemade Keto Sandwich Bread Recipe
Are you on the keto diet and looking for a delicious and satisfying bread recipe that doesn't require you to miss out on sandwiches? Look no further than this keto sandwich bread recipe! It's easy to make and is perfect for all of your favorite sandwiches.
Preparation time: 2 minutes
Cooking Time: 2 minutes
Servings: 1
Ingredients:
1 large Egg
2 Tbsp Heavy Cream
2 Tbsp Coconut Flour
2 Tbsp Olive Oil
1/2 tsp Baking Powder
Directions:
1) Pour olive oil into a microwave-safe dish, coating the bottom and sides evenly.
2) Add in egg and heavy cream. Beat until well mixed.
3) Stir in coconut flour and baking powder.
4) Spread the batter evenly into the dish with a rubber spatula.
5) Cook in the microwave for 1-2 minutes or until a toothpick inserted in the middle comes out clean.
Nutritional Information:
Energy – 422 kcal
Protein – 7g (7%)
Fat – 42g (90%)
Carbohydrates – 3g (3%)