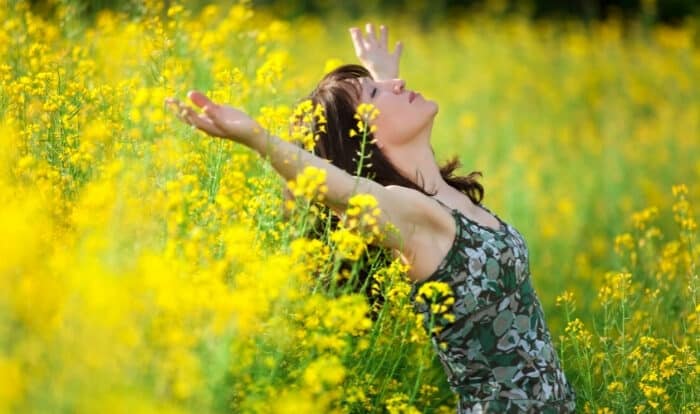 Are you familiar with natural ways to get glowing skin? Learn how to get beautiful skin with a natural glow and smooth texture.
These days, people heavily invest in improving their skin using the finest products. Gone are the days when people, especially women, relied on makeup products to get glowing skin.
A bulk of studies and anecdotal evidence show that getting radiant, healthy, and glowing complexion is possible without applying commercial cosmetics.
If you find it hard to believe, continue reading to find out some of the tried and tested natural ways to enhance the glow on your skin and give it a youthful appearance.
Natural Ways to Get Glowing Skin That Is Youthful
If you're like most people, the idea of having great skin is something that you'd love to achieve. However, if your skin isn't naturally perfect and glowing, it can be difficult to know how to get there. With a few simple tips and tricks, though, you'll be able to get the glowing complexion that you've always wanted in no time at all!
1. Make Facial Massage a Routine
Getting a facial massage is not only relaxing, but it is a great way to reduce tension in your skin muscles. Many expert dermatologists recommend it to increase blood circulation and keep skin cells healthy. It also aids your lymphatic drainage, which stimulates skin cell production.
Make sure you use natural products like aloe vera, milk, and honey to massage your face daily. You can also use a jade-roller for a relaxing facial massage. Remember that it will take a few weeks to get the post-massage glow on your face.
2. Keep Skin Microbiome Maintained and Balanced
Like your gut, a balanced skin microbiome is vital to maintain healthy skin. The microscopic bacteria are responsible for keeping skin supple and hydrated. It also helps your skin fight off free radicals, prevents infection, and protects against UV rays.
One way to get a balanced skin microbiome is to avoid harsh cosmetics, scrubs, and soaps as they can strip away bacteria and essential oils that make up your skin microbiome. It is better to use skincare products with natural ingredients to boost the microbiome.
3. Exfoliate Your Skin
Of course, we are not asking you to use a harsh cloth or scrub to exfoliate. Light exfoliation with a non-irritating cleanser and toner can help you dissolve the dead cells on your skin. Once you remove the outer layer, it increases skincare products' absorption rate, leading to a smooth, radiant, and brightening skin complexion.
4. Consume Vitamin C
Vitamin C is the best ingredient for glowing skin. Vitamin C can do wonders to nourish your skin and works on all skin types. It is also an excellent nutrient to brighten and even out your skin tone.
Many studies have shown that vitamin C can help fade hyperpigmentation and protect skin against aggressors. It also helps brighten skin complexion and promote elastin and collagen production. All these qualities make it a key component for glowing skin.
5. Strengthen Barriers of Your Skin
Use natural cleansers and moisturizers with essential components and ceramides to strengthen your skin barrier, especially if you have dry, itchy, and flaky skin.
All in all, you don't need to wear makeup if you have naturally glowing skin. Thus, the tips are great to help you achieve a youthful appearance and natural glow.
How to Get Glowing Skin Tutorial Video
Easy and 100% natural tips for clear and glowing skin. No gimmicks, no products, just simple habits that can completely transform your skin…naturally! Learn how to get glowing skin quickly and simply!