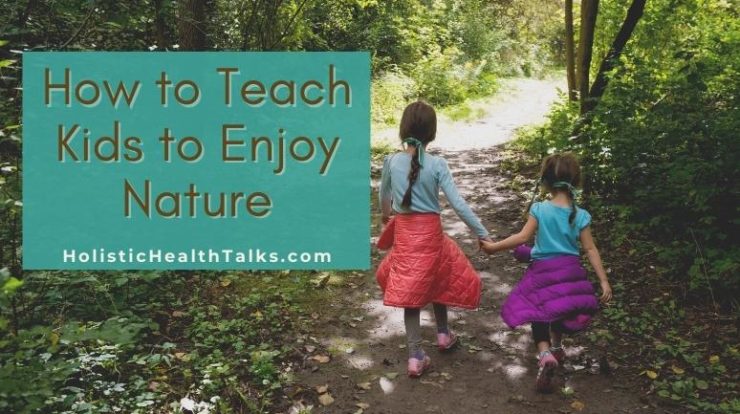 Do you know how to teach kids to enjoy nature? It can be hard to get your kids away from their screens, and even further into the woods. But there are many benefits that outdoor activities offer children. This is a good reason to give it another try. There are many ways that nature can be as stimulating for kids as the indoor activities.
Parenting can be hard, but teaching your kids to enjoy nature is easy. Nature provides a wide range of benefits that we cannot receive from many other sources such as social media. This blog post will share tips and tricks on how to get the most out of the natural world with your family.
What is Nature Therapy?
Ecotherapy is also known as nature therapy. It involves being in the natural world to increase growth and healing, particularly mental health. It might also be called green care, green activity, horticulture therapy, and green care. These terms are used to describe many outdoor activities but they also can be used to refer specifically to nature therapy programs.
Nature therapy may have many meanings, but the most common is:
A professional who is trained and supportive, similar to a therapist.
A green environment
Exploring and appreciating nature
How to Teach Kids to Enjoy Nature
Nature is a great place for kids to explore and learn about the world. Too often, we feel pressured to constantly entertain our children with video games and other technology. Instead of spending time outdoors, many parents find themselves driving their kids from one activity to another.
However, it's important that we teach our children how to enjoy nature and all it has to offer them! Here are some easy ways you can help your child cultivate an appreciation for the outdoors so they can grow up feeling happy and healthy.
1. Create treasure hunts
Have your children look outside for the next item on the list.
2. Identify things
Take a book with pictures about birds, insects, leaves, trees or flowers in your area. Then go outside to look for the creatures you are trying to identify. It's a great way to reinforce your treasure hunt skills by matching leaves with pictures and names. Same goes for bird calls.
3. Give them the right tools
Give your child the tools to discover the world. A bug box, magnifying glass or shovel are all great gifts that encourage exploration.
4. See an outdoor performance
Many parks in every city offer free performances for children. Take your child to a park puppet show if she can't stop watching Nickelodeon. Outdoor musicals and plays are great for older children who enjoy movies.
5. Make a collection
Small parts of nature, like shells or rocks, can be found almost anywhere. A collection gives kids motivation to explore the outdoors and encourages them to do so. You should make sure that you are not in a state park. Most have strict rules about what you can bring home.
6. Make the most of technology
Have your child bring along a camera and a phone to create photo or video journals about nature trips. While he will still have access to technology, he will be using it to concentrate on the world around his.
7. Pick fruit and vegetables
Bringing home a basket full of delicious food is a rewarding experience that can help you appreciate your food and the source.
8. Start a garden
Seeing the final product of the seed your child plants gives you a deeper sense of accomplishment than beating difficult levels in a, or getting many likes on your last Instagram.
9. Go on a hike
Taking a walk to a waterfall, or taking in the breathtaking views can give kids a sense accomplishment and reward them for their efforts. The same applies to bike rides. They can even cool off if there is a pool at the end. Keep in mind to bring snacks and to take short breaks so they don't get too tired.
10. Create art projects
If your child prefers to be indoors, you can get them to make art using natural objects. You can infuse nature into the activities you already enjoy by picking flowers to put on paper, painting with berry juice, or collecting pinecones, rocks, and rocks for decoration.
Or, you can reverse the process and create art with your children that will help to nurture and support the natural world. Things like bird feeders and flower boxes. Watching an o will make your kids come back for more.
Senses Nature Walk Video
It is easy to instill a love for nature in your children if you are a natural lover. From a young age, expose them to the natural world. Encourage them to spend time in the garden. Encourage them to pick up leaves, flowers, and rocks. Name and point out trees, birds, animals, and other creatures to them.
Share on Pinterest