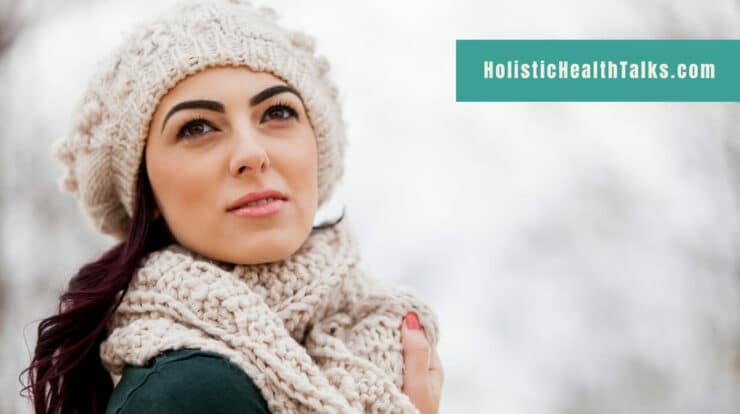 Do you know how to keep skin healthy in winter? Winter can be rough on your skin, leaving it itchy, dry and itchy. The cold, windy weather outside can make your skin feel dry and chapped, and indoor heat can strip moisture from your skin and the air. Keep reading for find out tips and tricks to keep skin healthy during winter.
How to Keep Skin Healthy in Winter
Even winter's most wonderful things, such as sitting by a warm fire, can dry out your skin. Even though a hot shower may seem like a great way to warm up and relax, hot water can dry out your skin and strip it of its natural oils.
To avoid dryness, lower the thermostat
What's your first instinct when it's cold outside? Turn up the heat! The central heating can make your home even dryer. Your skin will be grateful if the thermostat is set at a cool, but comfortable temperature.
Limit Shower/Bathtime and Temperature
Although it may seem tempting to take a hot, steamy shower, your skin will benefit from a 5–10 minute soak in a warm, lukewarm bath or shower. Avoid harsh cleansers that are high in sodium lauryl sulfurate, which can be very drying. Gentle glycerine soaps are a must-have for soap lovers. After washing your skin, dry it with a towel and then apply a moisturizing body lotion.
Essential Oils for Winter Skin Care
Essential oils are a great way to take care of your skin. Not only are they natural, but they are also packed with antioxidants and nutrients that can help keep it looking its best. They can cleanse, tone, and moisturize the skin, while also working to reduce the appearance of blemishes. Plus, thanks to their anti-inflammatory properties, essential oils can help to reduce redness and irritation.
When used regularly, these oils can help your skin stay healthy and vibrant. And since it's the largest organ on the body, taking care of it with essential oils can be a great way to protect yourself from the elements. So if you're looking for an effective way to nourish and nurture your skin, essential oils are a great choice.
Keep hydrated
Winter brings a dry air quality to your indoor and outdoor spaces. Water evaporates easily from your body as a consequence. You need to ensure that your skin is hydrated.
Water is good for the skin. It also stimulates collagen production, which helps to maintain skin's cohesion, elasticity, and regeneration. Water also flushes toxins from the body, which can cause acne and scarring.
Your skin will look dull and dry if it isn't hydrated enough. Fine lines, wrinkles, scars, and pores will appear more prominent as your face shrinks to its tightest point. In general, getting at least two liters of water per day is recommended. You should also remember to get enough beauty sleep. Your skin is at its best when it sleeps.
Choose a gentle cleanser
Itchy, dry skin can be worsened by using the wrong cleanser. Regular bar soaps can contain irritating ingredients or artificial fragrances. Our fragrance-free Gentle Facial Cleansing Bar is a better choice. The gentle foaming Gentle Facial Wash and our exquisitely scented Orange Blossom Cleansing cream are equally gentle for your skin. Our luxurious Rose Petal Cleansing balm is perfect for those with extremely dry skin.
Keep Regular Exfoliation in Mind
Exfoliation is an important part of clearing out dead cells. Exfoliation can help improve skin's radiance. It removes dead skin cells that are too harsh for the skin and allows new, healthy cells to penetrate the skin. Nature is given a helping hand with this all natural facial exfoliator. You can also make a body scrub made with essential oils and sugar.
All Year Round, Moisturize Religiously
Although you may be already moisturizing your skin and body as part your skincare routine, are you actually moisturizing effectively? To lock in moisture, moisturize as soon as possible after you have dried off from a bath or post-cleansing.
Pat your skin dry (don't rub), and then apply moisturizer to the area that is still damp.
A richer moisturizer will be needed in the winter months. We have three options for you: Replenishing Facial Moisturizer and Resilience, which are specifically formulated for skin that is older than it used to be. Rejuvenating Rosewood Face Cream is perfect for dry skin.
Serums and facial oils can be thought of as more concentrated moisturizers, but they are still lightweight. The active ingredients penetrate the skin faster if they are free of lubricants or thickeners that are commonly found in face creams. Your serum or facial oils can be used alone, or in combination with your moisturizers. It all depends on what your skin tells you.
Winter skincare for dry hands
Do not forget your hands! Your hands have fewer oil glands than other parts of your body. This is why your hands are more susceptible to dry skin and cracks. To keep your hands soft and smooth, apply a moisturizer throughout the day.